WELCOME
Loko Sport Events : The best way
to discover some of
Europe's most prestigious
Stadiums and Arenas.
Le "cadeau de Noël"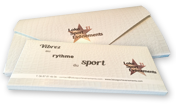 Souvenez-vous
Un but venu d'ailleurs
Nantes-PSG - 19/08/1994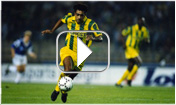 FC BARCELONE/REAL SOCIEDAD - Vos photos
ENORME MATCH DU BARCA CONTRE UNE BELLE EQUIPE DU REAL SOCIEDAD (4-0). NOS INVITES ONT AUSSI APPRECIES LA VISITE DU STADE DU NOU CAMP ET SON MUSEE REMPLI DE TROPHEE ET DE SOUVENIRS DU FC BARCELONE !!
Les 21 photos de l'album